Dubai is among the fastest expanding cities of the world. It has the fastest life and when you go there you just don't want to sleep. All you should do is to explore this wonderful city and other Other middle east Arab countries which are surrounding Dubai . Places like Burj-Dubai tower is one of the wonderful places but in this article we will tell you about some other Arab places which you would love to visit when ever you go to Dubai, and you'll no doubt enjoy your heart out.
Let us take a look!
10. Al Mamzar Beach Park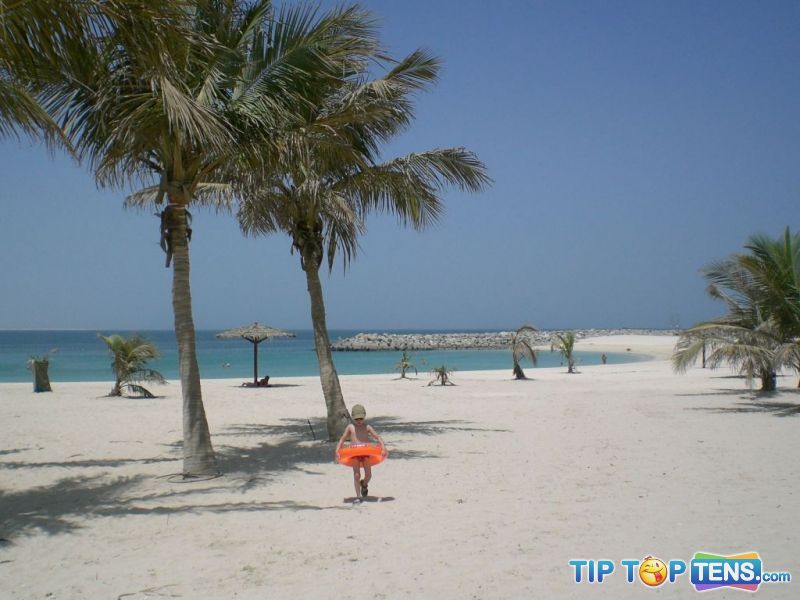 When you are in Dubai and you need a fine picnic spot, just grab a cab and take your swimsuit, you are headed to the most beautiful park of Dubai. You can hire a bike to move in the park.
9. Ras Al Khaimah & Umm Al Quwain
This one has the most exquisite scenery with springs and Camel racetrack. No doubt a great place to hang out!
8. Abu Dhabi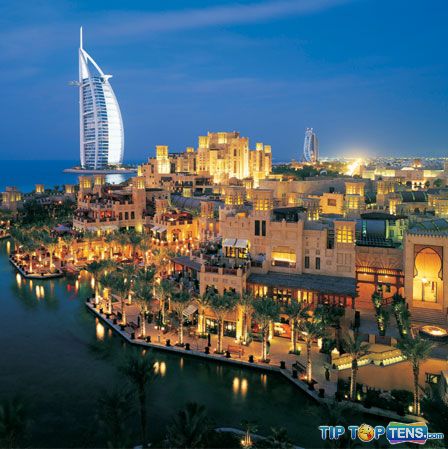 This is neighbor of Dubai and you'll notice one thing here that here the malls will be less crowder than in Dubai, but they have the goods at much cheaper rates than Dubai. Here is a White Mosque here which is worth visiting.
7. Ajman & Sharjah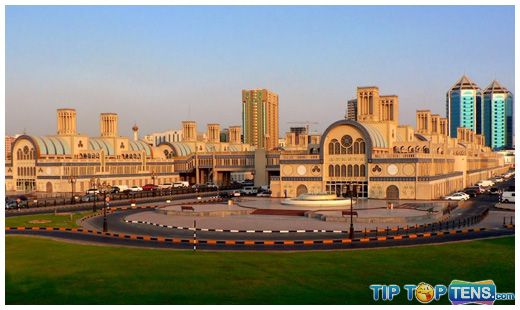 Sharjah is known best for its souks and museums. It has a central Souk which is worth watching. You can see wooden dhow boats in Ajman, which is great!
6. Jebel Hafeet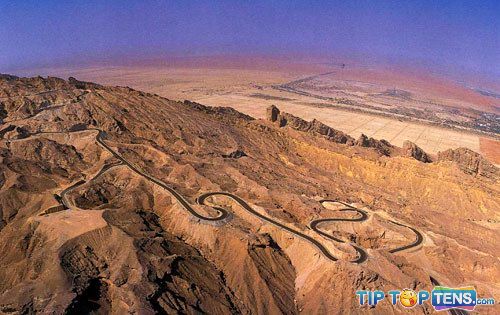 If you have good driving skills and stamina, this place is perfect to try a super car. You take the car and there are numerous barriers that give a spice to your ride and then you stop at a perfect place. Enjoy the view and get the car back for return trip.
5. Dibba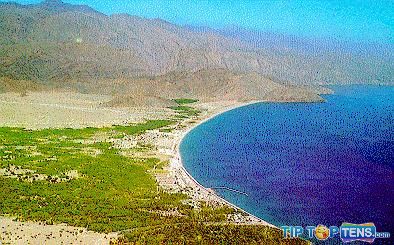 This place is located on the eastern side of Musandam, it is a place with three villages who share one exotic bay where you can do fishing and diving. If you are a sea shell collector, this place is perfect for you.
4. Kalba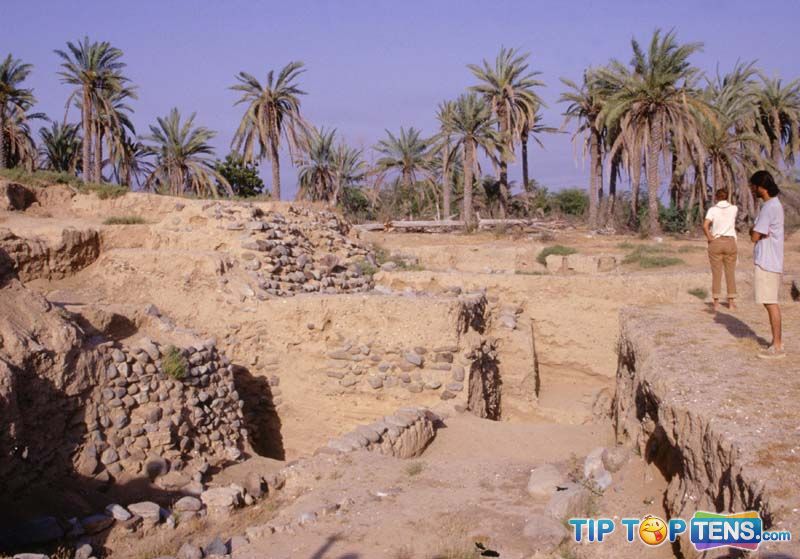 This one is also a fishing village but has mangrove forest and golden beaches. Here you can see rare species of birds including reef heron, the booted warbler and white collared Kingfisher.
3. Hatta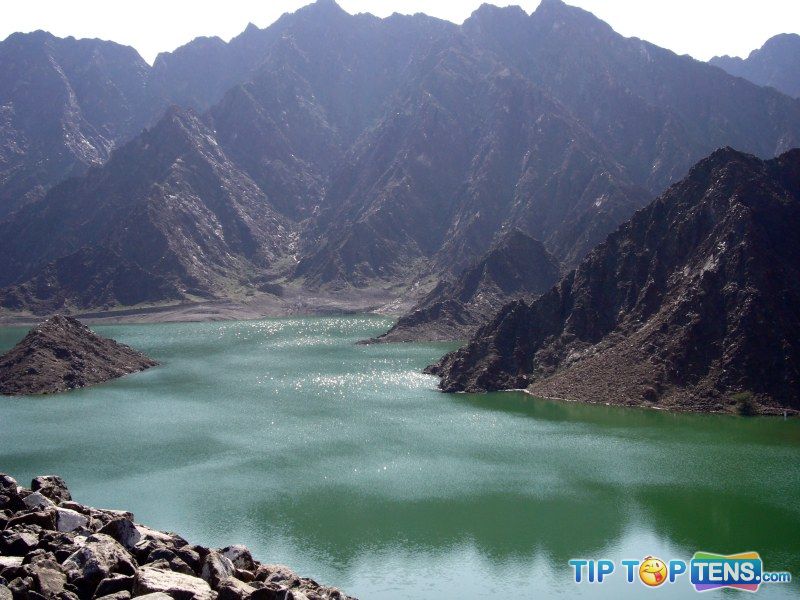 This is called a sleepy town, but is famous for its carpets and rugs market. You can bargain here and get an awesome rug for your room. There are also pools here which have been made after the rushing floodwater. There is also Big red sand dune, where you would love to drive!
2. Musandam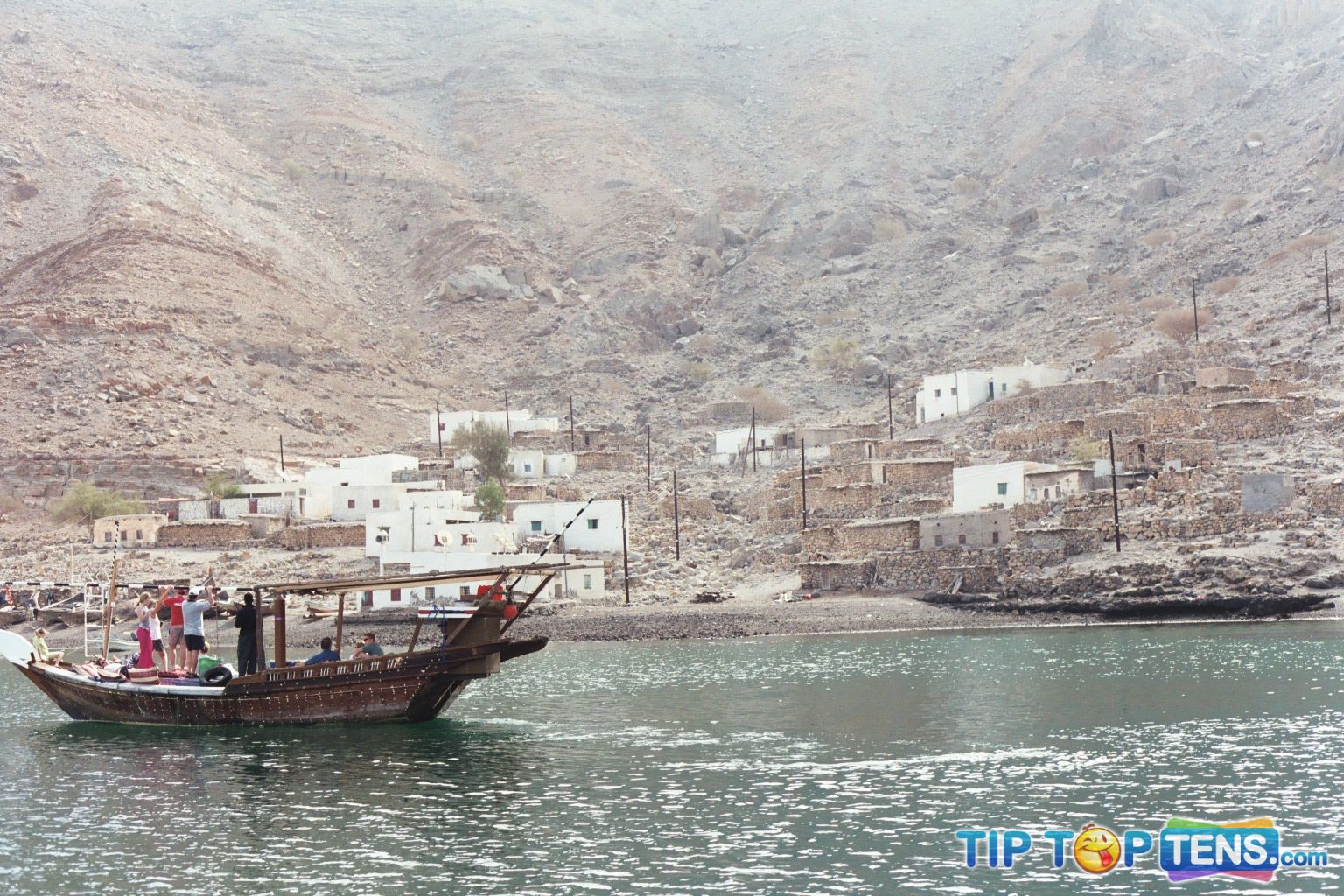 This belongs to the Sultanate of Oman, it has the dramatic coastal scenery. It is among the best diving sites of Middle East with beautiful sea life and coal beds.
1. Fujairah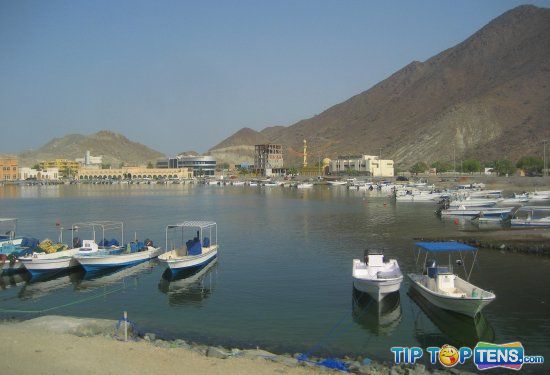 Here you can explore the valleys, forts and waterfalls. Here the fort is 300 years old and in winter afternoons there is traditional sport of BULL BUTTING is hosted, which is no doubt worth watching.